Don't Wait Another Day...
Get an expedited free case review by calling (877) 645-7053 now
Compare best tax relief options and get a realistic estimate on your lowest possible IRS settlement
How to immediately stop or remove IRS garnish, lien, or bank account levy
Avoid costly mistakes - Know your legal rights before settling IRS back taxes (Personal or Business)
Your tax case review is FREE, with no obligation - and there are
absolutely NO retainer fees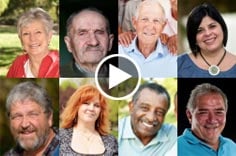 Enthusiastic clients talk
about their experiences
Listen to the voices of those who have already been helped by the BBB A rated Tax Defense Network, like Paul from New Jersey, who fell behind on paying his taxes.
View "Voices of Tax Relief"
What happens after you complete this form

Recent Requests -
Free Case Review (866) 232-8514
$10,000 IRS Resolution
requested 1 hour ago in Garden Grove, CA
$20,000 IRS Resolution
requested 2 hours ago in Huntington Beach, CA
$20,000 IRS Resolution
requested 3 hours ago in Los Angeles, CA
$100,000 IRS Resolution
requested 4 hours ago in East Walpole, MA
$70,000 IRS Resolution
requested 5 hours ago in Fairfax, CA
Owe IRS Back Taxes?
Are You Currently Experiencing Hardship? (Personal or Business)
Call the Tax Relief Helpline: (866) 316-5625
Here are some questions your tax relief specialist may ask you in order to help resolve your matter:
1. How much does the IRS claim you owe?
2. Do you need immediate help to stop or remove a wage garnishment, tax lien, or bank levy?
3. Are there extenuating circumstances in your personal life or business that affect your ability to pay the IRS - situations you're facing that the IRS needs to consider?
Find out if current tax relief code can be applied to help you immediately! Call (866) 316-5625